The CAMELTANK sectional water tank is a functional and economic solution for storing large quantities of water on all types of terrains, in all weather conditions.
OUR TANKS
USE & APPLICATION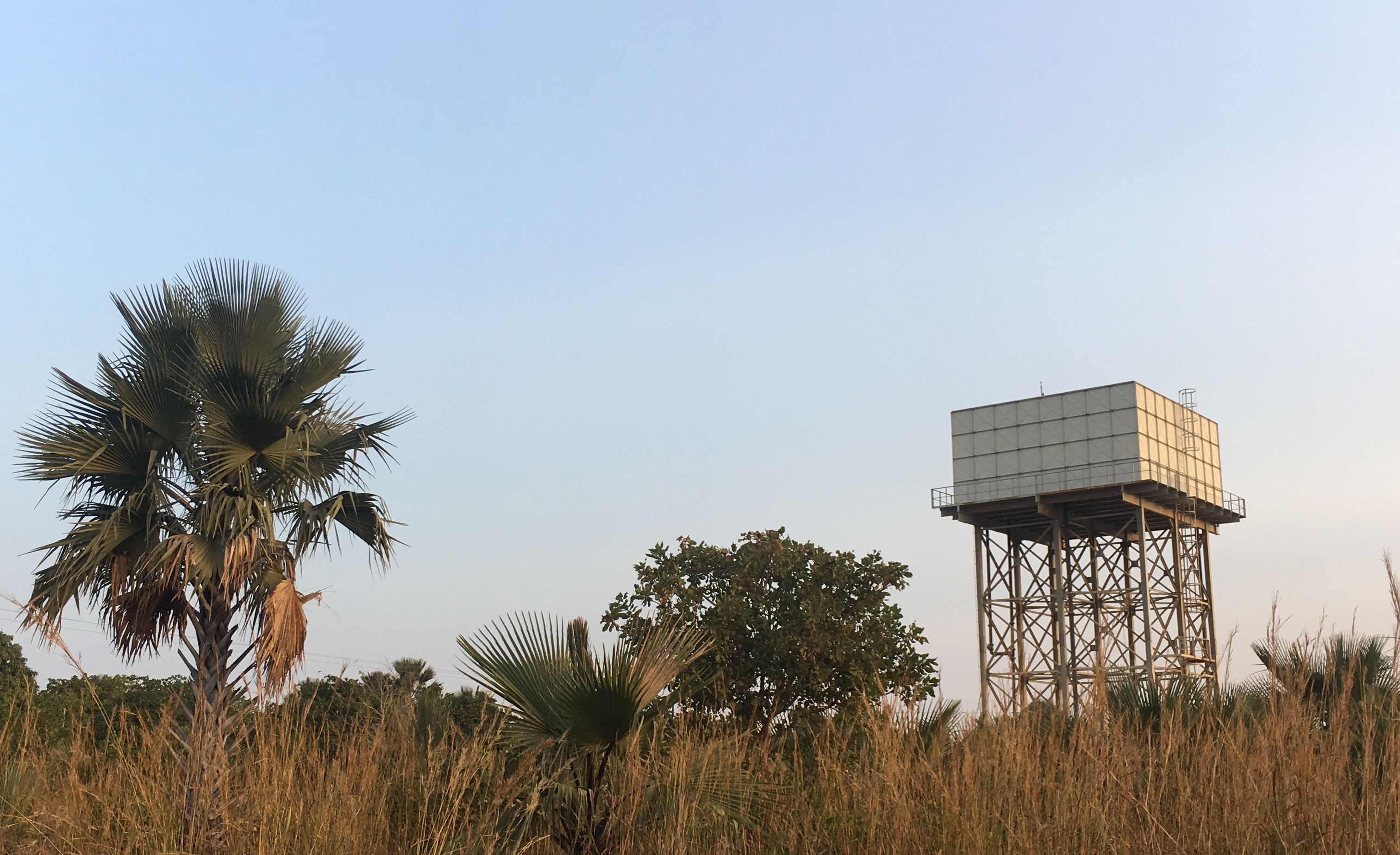 The CAMELTANK sectional water tank is the perfect solution for storing water for purposes such as fire protection, distribution of drinking water, water treatment and irrigation applying to all areas of activity:
DESIGN
The study, scope and design of our products are carried out by our team of in-house engineers. Our steel towers are certified by an external R&D partner who garanty their compliance with the current regulations.
MANUFACTURING
Our CAMELTANK factory is equiped with 6 presses for the GRP and steel panels. We have a manufacturing capacity of 300 000 panels per annum. Our steel towers are produced in our built-in workshop which is also used for hot dip galvanisation of metal components.
SHIPPING
CAMELTANK and the companies of the group export full load containers weekly all over the world. We master the logistical chain from start to finish: supply, inspection, loading, handling of shipping documents and freight.
ASSEMBLY
Our experienced CAMELTANK team can provide on-site support for the assembly of the tank. Our desire is to tailor our advice to your situation and propose the most effective solution for any constraints.
WHY CHOOSING THE CAMELTANK SOLUTION ?
MODULAR DESIGN
Our CAMELTANK range of tanks offer unlimited storage as well as varied forms, in any configuration size and for all types of environment. Our tanks are expandable and transportable contrary to a concrete tank.
HEALTHCARE
CAMELTANK holds all the relevant certifications which are required for drinking water storage and holds all the necessary qualitites, unlike polyethylene tanks which can be distorted by the heat or non treated « steel sheet » tanks which can corrode and chemically modify the quality of the water.
QUICK TO INSTALL
CAMELTANK is particulary recommended for emergency programmes and remote sites. Due to the low weight of the panels, the tank can be easily transported and (re)assembled by a small team of workers within a few days.
EASY TO MAINTAIN
Minimal maintenance is required on CAMELTANK. This involves checking all fastenings (bolts and nuts) and cleaning the tank with high pressure water once a year.
SUSTAINABLE
CAMELTANK resists against the most difficult weather conditions (sand storms, corrosive water, extreme temperatures, high UV, humidity…) and has a service life of several decades. Our panels carry a 10 year guarantee against faulty manufacturing, subject to assembly of tanks being done with the assistance of one our qualified technicians and a rigourous up keep on maintenance.
A COMPREHENSIVE SOLUTION
Upon request,we can equip the CAMELNTAK with:
a steel tower
solar panels
a potabilisation unit (as per criteria defined by WHO)
all connecting parts (flanges, valves, fittings…)
STANDARDS & CERTIFICATIONS
WRAS BS 6920 : 2014
British certification for water supply and fittings (Water Regulations Advisory Scheme – UK)
BS EN13280 : 2001
Specification for glass fibre reinforced tanks (British Standard) 
BS 6920-1 : 2014
Specification of non-metallic materials and products for use in contact with water intended for human consumption (British Standard)
BS 1564 : 1975 (Rev)
Specification for pressed steel sectional tanks (British Standard)
BS 5950
Structural use of steelwork in building. Code of practice for design (British Standard)
NSF / ANSI 61
Certification for drinking water system components (National Science Foundation – USA)
SONCAP
SONCAP sanitary conformance for NIGERIA
SS245 : 2014
Standard for glass reinforced polyester sectional water tanks TUV SUD PSB (Singapore)
MS1390 : 2010
SIRIM (Standard and Industrial Research Institute of Malaysia)
Intensity Scale > 7
Seismic testing simulator (Taiwan)