The CAMELTANK GRP tank is light and easy to install and is particularly suitable for drinking water storage.
CHARACTERISTICS
GRP CAMELTANK
The sectional GRP (Glass Reinforced Plastic) CAMELTANK is made of non saturated isophthalic polyester panels reinforced with a glass fibre membrane of SMC type (Sheet Moulding Compound).The panels are manufactured by means of hot pressed compression molding (100kg/cm2 and 150°C).
Inertia
The hot pressed GRP panel is chemically inert and therefore preserves the drinking water
Thermal resistance
The thermal conductivity of GRP is 240 times less than steel and therefore maintains the temperature of the water
Opaque
Absence of light prevents the development of bacteria
Customisation
Choosing the colour of the panels is possible upon request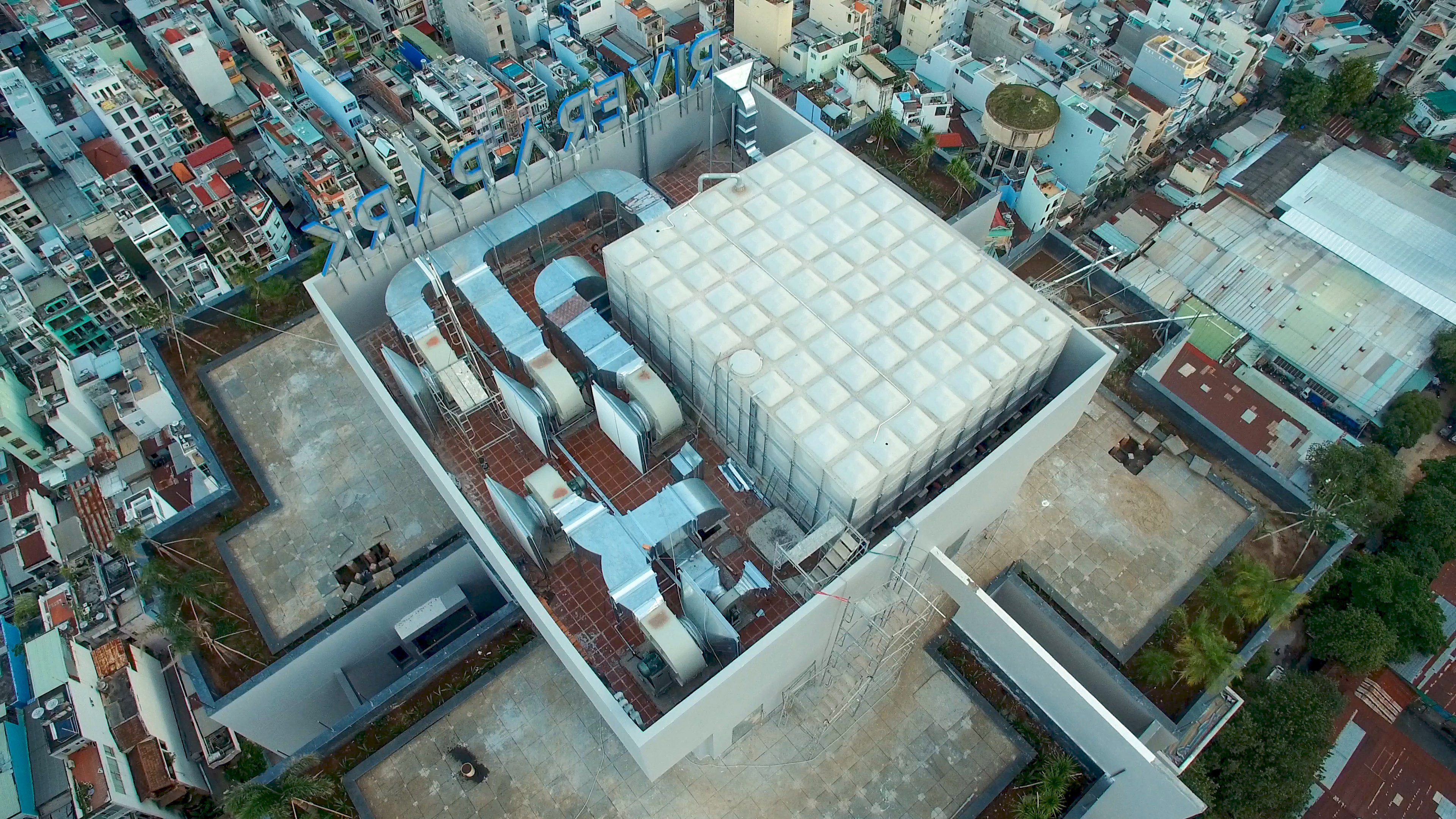 Cameltank® can be delivered and installed in two different ways:
withinternal stainless steel rods crossing from one side of the tank to the other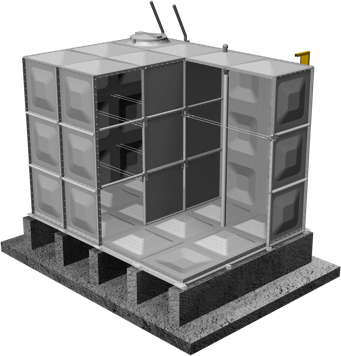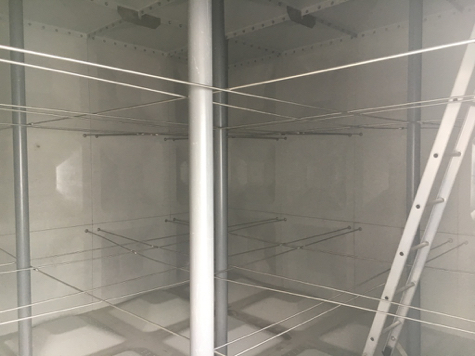 with external HDG reinforced steel bars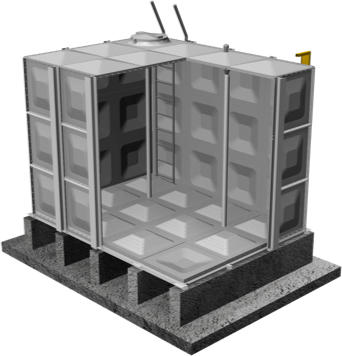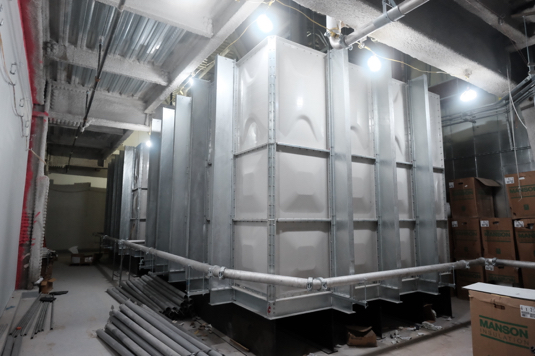 The external reinforced solution is doubly advantageous as it frees up internal space (easier for maintenance) and the water is not in contact with metallic parts.There is also the possibility of partitioning the tank with GRP panels enabling continuous use of the tank while it is being cleaned (for example).
SPECIFIC FEATURES
GRP CAMELTANK
Accelerated aging test
To test the resistance level of our GRP panels in the most extreme conditions (Sahelian and subtropical climates), these have been placed in a QUV accelerated weathering tester with a UV lamp and water sprinkler for 3 000 hours straight (sprinkler frequency 2 min / 8h).
Safety
Our top (roof) and base panels are slip-free. It is therefore safe for workers to move around when for example carrying out maintenance on the tank.

Our CAMELTANK® solutions make our GRP sectional tanks unique within the market.
DESIGN & DIMENSIONS
CAMELTANK GRP
Volume
The GRP CAMELTANK can be of unlimited volume, only the height is limited to 4m if designed according to the British Standard.A greater height is possible if no particular regulations are required.
Strain and resistance
Our panels have been designed by taking into account the effort zones of the water pressure.
Dimensions
There are 4 types of standard panels:
Side panel: 1000x1000mm, 1000x2000mm et 500x500mm
Bridge flat panel
Access « lockable man-hole »panel
Draining panel : inverted concave shape panel
Panel weight and thickness
L'épaisseur et le poids des panneaux varient en fonction de la hauteur du réservoir :
Thickness : 3,65 to 14,77mm
Weight : 9 to 26,5kg