Our tanks can either be installed on a ground surface or on top of a STEEL TOWER which we manufacture according to the British Standard BS5950.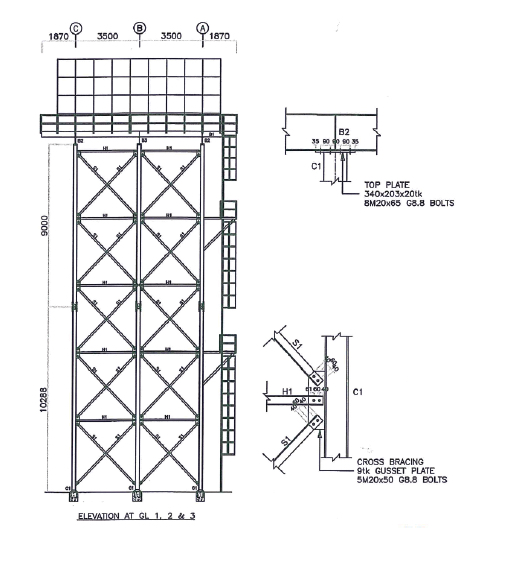 Technical features
The steel of grade S275JR is processed and hot dip galvanised in our factory.. To garantee the quality of our work, the towers are assembled and security checked at our factory before being loaded into containers and shipped.
Standard equipment:
Peripheral platform with railings
Caged ladder
Other equipment upon request (intermediate steps or platform, slanted roof….)
Notes
Tower dimensions are calculated by an R&D team and are subject to all regulatory approvals as is final validation and approval by the client.
The size of our towers is calculated by default for wind speeds of 90 km/h excluding seismic zones. We can however build towers for wind speeds up to 250km/h and for seismic zones.
Ground surface and base support surveys & implementation remains the responsibility of the client.